Tennis is an amazing sport that anyone can play. From children to seniors, any age can pick up the game and get fit while having fun. Although tennis is an easy sport to play, some people are put off by the equipment you need to get started.
Today, we will explain everything you need to know about tennis equipment, to make the list less daunting. Before we start we want to welcome our new readers from socaljuniortennis.com. We have recently acquired the site and cannot wait to bring more kids into our tennis community.
Size, Weight, And Brands Matter
The most essential part of tennis is the tennis racket. Although you might not think about the specifics of a racket when you first learn to play, you need the right equipment if you want to play well.
Beginners should aim for a racket with a teardrop shape. This is because the shape of the head can determine how much forgiveness a racket has. Forgiveness in this context means how much the racket will correct any bad hits. You will have less accuracy for special moves, but you will be more likely to hit the ball in the right direction.
When you start to advance, you will need to switch to oval-shaped rackets. The forgiveness in this shape is smaller, meaning you have less help, however, you can be more precise with your actions – putting the ball exactly where you want it to go.
Seniors or players with a weaker strength should opt for an oversized racket. They help produce more distance and power, but they are harder to control. 
Once you have the right shape, you have to look at the weight of your racket. Lightweight tennis rackets give you more control, whereas heavy tennis rackets give you more power.
Although you can buy rackets for under $100, we suggest selecting a branded option instead.
The branded rackets can tell you a lot about the product before you even pick them up. For example, Yonex rackets are aimed at intermediate players which can help them spin the ball and apply a technique. Wilson rackets are used by professionals, they specialize in reducing vibrations to create the most accurate hit from your swing. Babolat rackets are a best seller, and they are amazing at improving your strength and spin. Volkl is another racket that gives power, but it also helps you with your stamina.
How To Maintain Your Rackets
When it comes to maintenance, you need to focus on your strings and your grip. The string on your tennis racket is what gives you power and control, if it is left unmonitored, you can lose your skills and the game.
Racket strings need to be readjusted every 4 months or so, depending on how often you play. You might be tempted to buy a whole new racket, but restringing is cheaper, improves the longevity of the racket, and allows you to keep your well-known equipment in your hand.
Restringing requires buying new string and threading it through the racket's face. The material and thickness of the string can help you gain control, speed, or power. Finding the best tennis string for your game style can help you utilize your own assets.
Once you have looked after your string, you need to focus on your grip. Depending on how often you play, you should replace your tennis grip every 2 to 12 months. This stops slippages and maintains comfort in your game. You can choose between regular grip and overgrip. A regular grip gives you comfort and durability, whereas an overgrip offers moisture absorbency and tighter control.
You should store your racket in a cool environment. Although it might seem convenient to keep it in the car, the heat could cause the materials to warp.
Different Tennis Shoes For Different Occasions
If you play tennis often then you should own a tennis shoe for every occasion. Below are the most common situations you can find yourself in.
Playing While Injured 
The primary function of a tennis shoe is to protect your feet as you play. This might sound obvious, but if you have any conditions which hamper your feet, having the wrong shoe could ruin your game.
Sometimes called sneakers, each tennis shoe will have its own support structure to help with different situations.
Although tennis has some amazing physical benefits, if you are already unwell, you need to make sure the game doesn't cause more injury. If you have knee pain, you will need a shoe with a lot of cushioning to support your joints. If you have bunions, you will need a shoe with flexible soles to give your feet the ability to stretch. People with wide feet should consider going up a size to stop their toes from getting damaged. And if you have plantar fasciitis, then you need shoes with a lot of breathability.
When it comes to comfort, most people focus on arch support, but if you have a foot-related illness or injury then you need to consider these issues before purchasing a tennis shoe.
You may find it helpful to have elbow braces or knee braces to stop harmful impacts during the sport. These braces help against tennis elbow – an inflammation of the forearm muscles leading to pain and loss of function.
Differences In Surfaces
The most common type of surfaces you will be playing on are hard courts, clay courts, and rain weather surfaces. Hard court tennis shoes require a firm grip to maximize the friction and stabilize your feet. If you want tennis shoes for sliding, you will need less friction but continued stability. If you don't find these comfortable, then you can include an insole to have the best traction while maintaining comfort.
Sliding is easier on clay courts, but to keep stable you need a spongy sole to stay comfortable. While in the rain, you need a lightweight material to stop your feet from being weighed down. You can either buy waterproof tennis shoes or make your all-court sneakers rain-ready using wax or spray. Waterproofing your tennis shoes will protect them from unexpected showers, allowing them to last longer.
No matter the terrain, you need to ensure that your laces are tied correctly. Depending on which court type you are playing on, you may want flat or round laces to make your shoes comfortable. A loose lace can easily become a tripping hazard.
Best Tennis Shoe Brands
Man, woman, or child – the best tennis shoes you can buy have nothing to do with aesthetics, and everything to do with science. Yes, you could ask yourself for the best black tennis shoes to match your tennis outfit, but really you should be looking at the brand. Just like the rackets, each brand has its well-known advantages.
If you are looking for the best shoe which cushions you and absorbs shock, choose the brand Asics. If you think breathability and comfort are the most important things, then pick up an Adidas shoe. Or if you are after flexibility and traction then look at the Nike collection.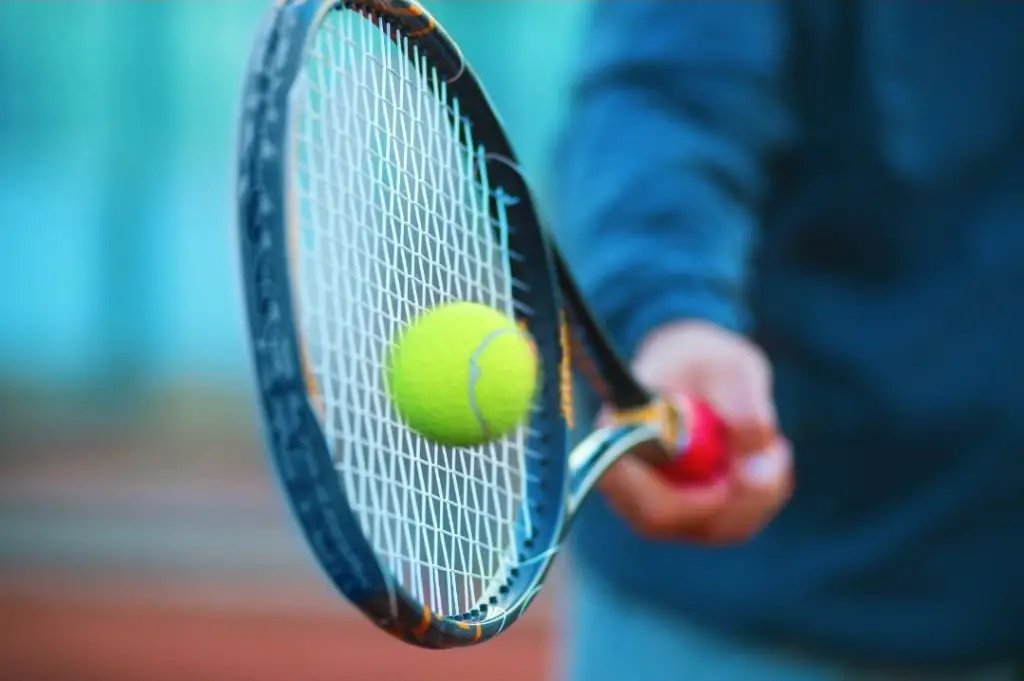 The Basics Of Tennis Balls
Normally, you need to choose between either a foam tennis ball, a pressureless tennis ball, or a pressurized tennis ball.  Foam is better for children as they are easier to hit and won't hurt as much if they land on your body. Pressurized balls are extra bouncy, but they lose this feature over time. Pressureless balls are heavier, as they use rubber to create a bounce. The older they are the better they bounce.
Each type of ball will only last for a short period of time. Pressurized balls can last for 1 to 3 hours in competitive play or 1 to 4 weeks for recreational play. Pressureless balls can last for an amazing 1 to 3 years during recreational play but aren't recommended for competitive games.
When the balls reach this limited age, you don't need to throw them away. There are tons of things you can do with old tennis balls, such as playing with dogs, joining in with arts and crafts, and even turning them into cleaning products.
If you want to keep the balls but need them cleaned, you can clean your tennis balls using dishwashing soap and a tub of water. Because tennis balls aren't completely waterproof, you don't recommend cleaning your tennis balls often. Instead, we recommend taking the plunge when it moves from active tennis play to its new non-game destination. 
Tennis Ball Machines Can Change Your Game
Tennis ball machines are designed to throw tennis balls to you at different speed rates while creating a variety of shots. They are a great way to improve your game when you are alone or need more experienced shots to challenge yourself.
Although you might think hitting a ball against a wall does the same thing when you are playing at home, it really doesn't. You can guess the speed and direction of the ball against a wall, but ball machines are designed to act like real players. This is tennis after all, not racquetball.
However, the area where walls win against ball machines is in the price department. Tennis ball machines can be rather expensive, but you can find cheap and used versions through locations such as eBay and Craigslist. Renting can be a cheaper way to experiment with ball machines when you don't play often.
If you want something more detailed than a wall, but not as expensive as a ball machine, try using the Trainer Rebounders. They do the same thing as ball machines but use your own momentum to create a rebound. Imagine a wall and a ball machine mixed into one. And if you are really strapped for cash, you can always opt for the tennis ball hopper.
If price isn't a worry, then you can buy a tennis ball machine which matches your game style, instead of picking up whatever your hands can get. There are options that are under $1,000, but the top brands include Spinshot, Lobster, and Wilson. Spinshot allows for 12 drills and ambidextrous playstyles, the Lobster also has 12 drills but also contains beginner levels, and the Wilson can give you high or low balls at random intervals. Each of the three are amazing, but the Wilson brand also includes a portable version which is perfect for a vacation. Really you should be comparing the speed, spin, playtime, and capacity of each machine to see which best suits your playstyle.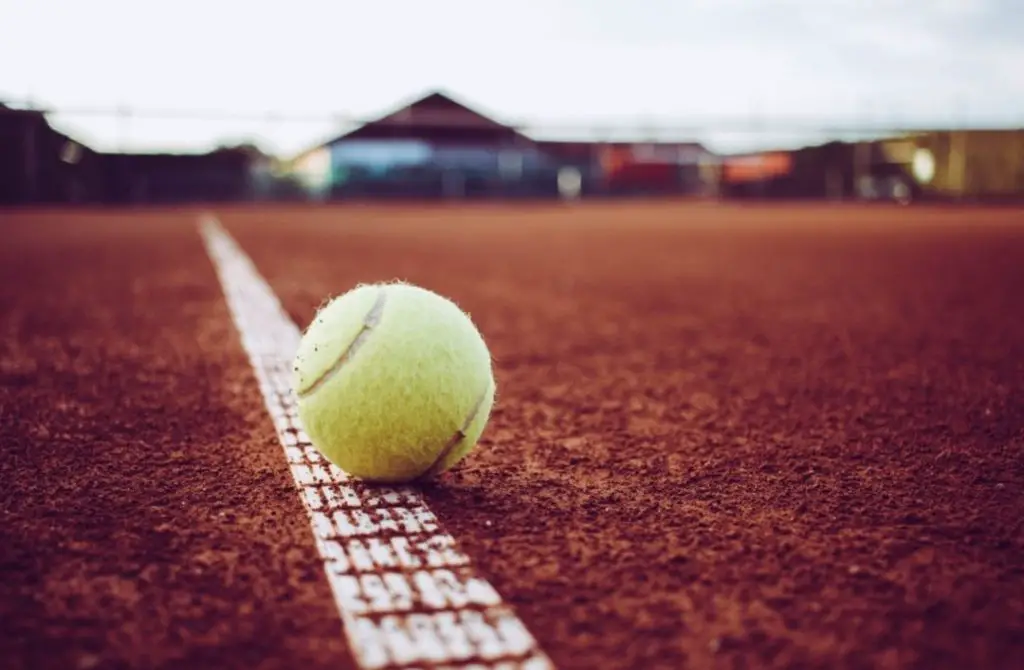 Don't Forget The Little Things
Rackets, shoes, and balls are the most important equipment for tennis players, but that doesn't mean they are the only piece of kit you need.
Tennis Clothing
Depending on the type of court you go to, you will be required to wear the correct shorts or skirts. These rules are often designed to create an elegant, functional, and equal environment for all to play on. Most courts allow hats, but they should be used to guard your face against sunlight. This is because sunglasses are not often permitted.
If you work up a sweat, you'll want to wear sweatbands to stop the water from causing slippage on your hands or feet. This means wearing wristbands and socks which have water-retentive fabrics. You may find you have the opposite problem, where your hands get dry or you lose grip due to tiredness. In these cases, you will need tennis gloves to add on the additional grip.
No matter the weather, you should be able to play this beautiful sport.
Tennis Tech
We have already talked about the debate of buying a new tennis racket and replacing the string, but if the issue stopping you from the latter is skill and time, then we suggest getting a tennis stringing machine. This piece of equipment can help you tie on your string in 10 minutes instead of taking a whole afternoon.
Some people avoid playing tennis in their own yard due to the noise of the game. If this is the reason you don't play often, then you can buy tennis dampeners. There are loads to choose from, and you simply add them to your racket to lower the sound of the vibrations.
Another piece of technology that works on your vibrations is the tennis sensor. Tennis sensors record your movements and analyze your vibrations to see how you are swinging. It then tells you how to improve, what you are doing well, and gives suggestions to get that ball over the net.
Tennis Bags
Your tennis bag is going to contain the most important items for your game. It is more than just a tennis racket cover as it needs to contain your towel, clothes, balls, water bottles, and wristbands.
Ideally, you need a bag which you can keep clean, which can contain your racket (as the biggest item), and can be carried around in comfort. Although most are handbags, you might find it more comfortable to use a tennis backpack instead.
They can do everything that a traditional bag can do, but are easier to carry and more convenient to travel with.
Tips and Tricks
Although tennis, racquetball, badminton, and ping pong are all different games. They each rely on your ability to use a bat to spin, power, and direct a ball. You can use each game style to practice your serves, arched hits, and quick attacks.
Summary
Using the information above, you can find the best tennis racket for your skills, understand which tennis balls suit your play style, and can pick the best shoes for your feet.
With this knowledge in hand, you can practice and improve your skills either through a tennis ball machine, or just a tennis ball hopper.