Over the years, I've bought and sold a few different tennis ball machines. People can say what they will, but a good tennis ball machine is an irreplaceable partner in one's journey to becoming a better tennis player.
Through my experience, I have found and used several different little tricks and tips to find better deals and, most importantly, find good quality tennis ball machines.
Here I will share with you all that and then some so that you will be better prepared and be able to make a well-educated choice on what to look for.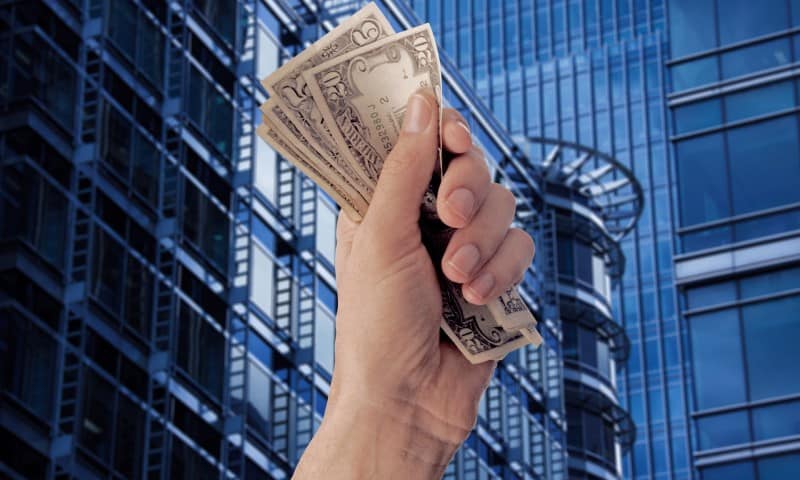 Where You Can Find Used Tennis Ball Machines
Craigslist
Craigslist is one of the first places you need to check when it comes to buying used tennis gear, gadgets, and accessories. I am sure you already know what Craigslist is all about; you can find literally everything in there, so this should come as a surprise.
I have one extra tip for you, however. Even if you do not use Craigslist often, it is still worth your while to download the CPlus app for Craigslist. CPlus comes with many different pro features that will allow you to stay on top of things.
You can save your searches so you will not have to do them every time you log in. And you can also even have it, so you automatically get notified about new postings that fall within specific criteria.
I cannot stress enough how important that feature is if you want to find underpriced tennis ball machines, and overall better deals, as you want to be the first to call and negotiate if needed. This will save you a lot of time as well since you will not have to constantly monitor all the postings.
eBay
eBay is one of the most obvious choices when it comes to finding cheap tennis gear and accessories.
Facebook Marketplace
Compared to Craigslist, it seems as if there are a lot less scammers on Facebook Marketplace; however, do not take that as completely true. Anyone can set up a dummy Facebook account in a few minutes.
However, Facebook Marketplace is like Craigslist, where you can find almost anything, including tennis ball machines.
It is recommended to set up a few different notifications according to your search preferences so that you can get notified promptly when a new listing has been posted. Try using a few different keywords like 'tennis ball machine', 'lobster', 'sports tutor', 'tutor', and 'spinshot', for example. You can use the model name as well.
Having multiple notifications setup in place will allow you to stay informed and able to respond swiftly. The value in that is that people will not always know how to price their tennis ball machine so you may be able to get one at a good deal.
Amazon
Don't forget that, granted the type of tennis ball machine is listed on Amazon, there is a high chance that someone may be selling a used one.
A lot of people may easily overlook that fact, but you can find many second-hand items on Amazon.
Search for the tennis ball machine on Amazon, and if you still haven't decided on what brand or model you want, just simply search for 'tennis ball machine' and start browsing. Then when you open the product page of your tennis ball machine of choice, simply look for the 'New & Used' link, which is usually found a few rows beneath the price and product description. Click on that link, and you will be taken to a page where all the different options are displayed. You will find the condition of the items, their price, seller information, and other useful information.
This may mean that you will be buying the machine from a different seller or distributor, so make sure to check their customers' opinions and ratings.
The good news is that you get to receive all the benefits of buying from Amazon. If something is not to your liking, you can always return the item and ask for a refund, something that may be very difficult to achieve buying from other places.
The Manufacturer
Used tennis ball machines can be found, as you can see, in different places. However, do not forget to check on the manufacturer directly. These are usually listed as used or demo tennis ball machines and come with a good discount and even warranty.
For example, SportsTutor is a well-known manufacturer of high-quality tennis ball machines, and they have a section about used tennis ball machines directly on their website. There is no better place to go to than the manufacturer itself if you are looking for a great deal on a Tutor tennis ball machine. You can check out for the available deals on Sports Tutor's website right here.
Even Spinshot sometimes may have some used tennis ball machines listed on their website. They don't have a dedicated category, so you will have to check their products page right here and demo tennis ball machines here.
Silent partner also does occasionally sell demo machines that have been used before.
With that being said, do not expect to get super good deals here in terms of price only.
These are manufacturers that are quite savvy and know how to price their products; however, you do certainly get excellent value by purchasing through them as these machines will have warranty coverage. On average you can expect to save about as much as 20% on the original resale value.
How to Negotiate a Good Deal on a Tennis Ball Machine
Be Patient
Let me start with the most important thing—patience.
So you have decided that you want to buy yourself a good used tennis ball machine. Good. Ideally, you want it to be a good deal as well. Even better. But that does not mean there will be a good deal right away.
Patience is a virtue. 
In most cases, you will need to make looking for a good deal a long-term habit. It pays off, but it takes time and patience.
Never Buy a Tennis Ball Machine With a Loan
I know that tennis ball machines are relatively expensive but do not buy one with a loan.
Tennis ball machines are within affordable price ranges, so it is better to save up for one instead of getting a small loan that may end up costing you a lot more by the time it is all paid out.
Even if it takes you a month or two, it is still better to save the money for a tennis ball machine and buy with cash. During this time, you can continue practicing on a wall or with a training partner.
Buy From Private Sellers
The first step is always to consider private sellers first. Tennis shops and manufacturers are savvy professionals that know how the pricing rates go and will very rarely underprice an item they are selling unless they absolutely have to. 
And if it has been underpriced, then there may be something about it that they are not telling you. (However, the same applies to private sellers as well.)
This is why you have to consider buying from private sellers if you are looking for a really good deal on a used tennis ball machine. You will still have to do your due diligence with a private seller. As the low price may end up costing more in the end if you buy a faulty machine that will need repairs.
Do Not Be Afraid to Haggle
Not everyone is natural haggling and carrying out negotiations.
But do not be afraid to do so (which is also to say do not get attached to a specific listing), especially when dealing with private sellers. If an item is not within your price range, do not be afraid to make a different offer.
If you are buying from a shop or you can always go to a few different tennis shops in your area and see what they can offer. If you find a good deal, then you can use that as leverage when negotiating prices in other stores or with other sellers.
Find Local Offers
Ideally, you want to find local sellers because you don't really want to have a tennis ball machine shipped to you across the country.
Tennis ball machines are usually on the heavier end, weighing between 15 to 65 pounds, which makes shipping fees a little too high.
There Is No Need for Brand Loyalty
There are a few different brands that make tennis ball machines. However, if you are looking for a good deal, there is no need to be brand loyal.
Being brand-specific will severely limit your options—sometimes, you may not even have any options of buying a used machine whatsoever.
It also depends on what kind of machine you are looking for. If it is a very basic model, a lot of the entry-models perform comparably the same. But if you need a professional, high-end tennis ball machine, things can start to get a little different.
Some tennis ball machines are very expensive while at the same time do not offer more than other comparable, and cheaper, mind you, machines. Oftentimes you pay a premium for the brand.
Note down what you are looking for. What features and capabilities the machine needs to possess to meet your needs and personal goals. Then you can see what the different brands can offer you and compare the prices. 
This brings us nicely to the next important step in buying a used tennis ball machine.
Learn more about Average Tennis Ball Machine Cost.
How Durable Are Used Tennis Ball Machines?
One of the most important questions that undoubtedly will start bothering you is how durable and reliable used tennis ball machines are.
You really don't want to buy a used item just to have it break on you and end up costing you even more money. (In which case you might have just as well bought a brand new machine.)
Tennis ball machines are usually very durable and can last anywhere between a few years to over a decade, depending on how they are used and maintained during that period of time.
When buying a used tennis ball machine, it is important to consider the new machine's original warranty.
Most of the Sports Tutor tennis ball machines come with a three-year warranty covering parts and labor costs. (There is also extended warranty available for purchase.)
Spinshot machines, on the other hand, come with a two-year warranty for the machine and a six-month warranty for the battery.
Lobster machines come with a two-year warranty.
Silent Partner offers a one-year warranty to their tennis ball machines but does not cover batteries.
If you are buying a used or demo machine directly from the retailer, it will usually be offered with a warranty as well. Buying it from a private seller will be cheaper, but the chances are you will not have any warranty on the machine.
The reason why I am going through these numbers with you is to show you that if you are buying a tennis ball machine from a reputable brand, quality and longevity will usually not be the problem.
If the used machine breaks, usually the replacement parts are reasonably cheap and affordable.
What to Look for in a Used Tennis Ball Machine?
Portability
It may be strange that I did not start talking about all the cool features that you need to have, but this is for a reason—I prefer more practical approaches.
Of course, the features are absolutely crucial to what you can do with your tennis ball machine—and we will get to that—but you have to consider the weight of the machine as well, especially if you will be buying it online and there will be shipment fees.
However, it is not all about delivery costs. A lot of the heavier machines are just super hard to move and carry, and you will be doing that a lot. If you buy a really cool high-end tennis ball machine that is impossible to move and awkward to carry, you will dread going to the tennis court.
Also, you need a machine that will not only be easy to move and carry, but one that will fit into your car.
The Battery Condition
The condition of the battery (if there is one) is potentially the biggest disadvantage of used tennis ball machines. If anything will not perform at the same level compared to a new machine, it will be the battery.
That is how batteries work. They wear out. Of course, if the owner of the machine has cared well for the battery, it will, in general, hold charge for longer.
Make sure to ask how long the battery lasts in order to get a good idea of the condition of the battery.
The Overall Condition of the Machine
Ask for the condition of the machine and how it performs.
Are there any loosened rivets? 
Are the wheels loosened? 
Is there any sign of rust or indentation?
Does it jam balls, if so, how often?
Don't forget to ask the seller why they are selling the machine.
The Features
Of course, when buying a tennis ball machine, you need to make sure not only that it will perform well, but also that it will provide you with the features you need.
Ask yourself what kind of features you need. 
Do you need a tennis ball machine that has all the bells and whistles or a very basic one will do? This will affect the price of the machine but will also help you avoid buying something that will not meet your needs. Think long-term.
With that being said, it is not all about the features, so be careful not to get swayed by how appealing the marketing sounds. Sometimes all you need to put in some good practice are just a few basic features. Making an objective choice like this will undoubtedly save you some money.
Warranty
A used tennis ball machine that is still covered by the warranty means a little extra peace of mind.
There is a little caveat here.
First, such a machine will tend to be a little pricier than a similar model but with an expired warranty.
But that is not all.
Sometimes the manufacturer may not care about the name on the receipt and honor the warranty. Still, in other cases, the warranty may be reserved only to the original buyer (which is the case with Silent Partner machines, for example).
Be very mindful of that.
Is It Worth Buying a Used Tennis Ball Machine?
It is worth buying a used tennis ball machine if the price is right, and it has been properly maintained and cared for. Tennis ball machines can last a really long time, and used ones are a great way to save on a little money while still ripping the benefits of owning one.
With that being said, when you find yourself a used tennis ball machine, test it. Have about 10 or 15 new unopened tennis balls and let the machine shoot them.
Before you make the purchase make sure you are 100% certain you want to own a tennis ball machine. There really is no need to buy such an expensive piece of equipment if you will not be using it to its full potential.
In some instances, especially if you will be going after a more basic to mid-range model, it may be worth buying a brand new model as they are reasonably cheap, and you get to have a new machine that will be covered by the warranty. (Which maybe then you can sell someday instead.)