It's that time again: time to hunt for tennis-related presents for your tennis loving buddy. 
However, they might already own all the tennis gear one could own or have already acquired an assortment of Wimbledon towels. What do you get that friend, family member, or partner of yours who is a total tennis fanatic?
So…what are the best gift ideas for tennis players? We have created a fresh list of diverse tennis-related presents ranging from tennis gear and gadgets, to clothing, accessories, and even some eye-roll worthy gag gifts!
We are confident even the most die-hard tennis fan can't possibly own all these cleverly sourced items. To make it easier to comb through, we have divided our gift suggestions into categories.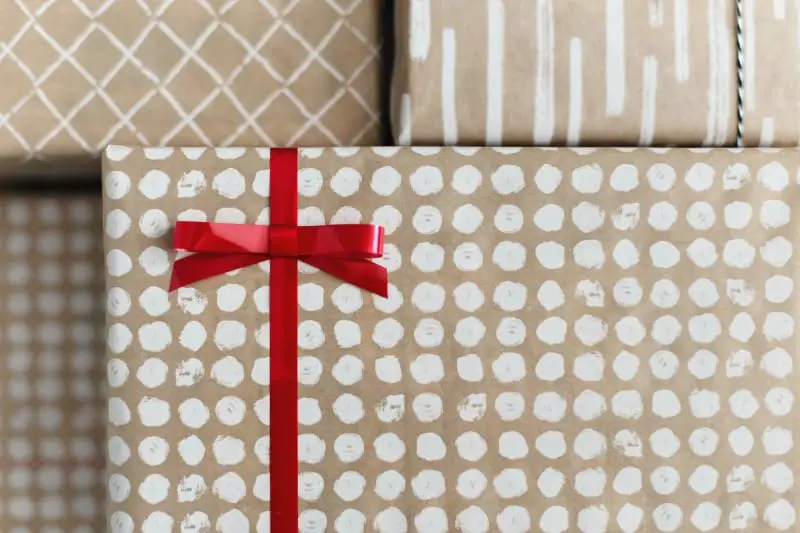 The Best Tennis Accessories (Under $40)
Hats, Visors, and Headbands
Even if the tennis-lover in your life has a collection of hats, the truth is that tennis players can never really have enough hats and visors to protect them from the sun. It's also nice to have a variety of unique styles to choose from. Hats and visors are also an inexpensive and versatile present that can be worn in everyday life as well. Win-win!
Water Bottles
Sweat Towels
Perhaps not the most glamorous present. However, for a tennis player, it is a necessary piece of equipment. Towels are also not an item people tend to purchase themselves. Much like socks, people tend to use old towels long past their prime. For this reason, new sweat towels are an excellent gift your tennis bud will love!
Tennis Balls
To risk stating the obvious… a tennis player needs an endless supply of tennis balls. For this reason, you could buy the tennis-lover in your life tennis balls for every occasion, and they would still not have enough tennis balls.
You can read more about Best Tennis Balls.
The Best Live Tennis Events (Tickets)
If you are swinging big and have the money to spend, purchasing tickets to a live sporting event is a far more exciting gift than a tennis-themed key chain or sweat towel (though those sweat towels are super handy.)
Taking your loved one to a pro tennis event will create lasting memories (and last far longer than a piece of memorabilia.) Obviously, some pro events are more challenging than others to try to attend, but most are manageable and heaps of fun!
The Best Tennis Accessories (You Didn't Know You Needed)
Racket Handle Covers
Tennis rackets do not need racket handle covers. However, they come in handy and add an extra flair to one's tennis gear. Also, racket grips get dinner in no-time-flat. Grip covers hide the grime you'd rather the general public not see.
Fancy Tennis Gloves
One does not need bionic tennis gloves. One wants bionic tennis gloves. 
Fancy Schmancy Racket Backpack
No one needs a stylish bag that shouts, "I love luxury" or "I have a personality, and you can tell because of this bag!" But…it sure doesn't hurt. A fancy-schmancy bag is also a gift that a tennis player might not think to gift themselves, which is why it makes for an excellent present.
Read our full article on The Best Tennis Bags.
The Best Tennis Clothing
Warm-Up/ Practice Apparel
Classic Tennis Apparel
Surely the tennis player you are shopping for already owns a plethora of tennis clothing. However, if you are looking to gift them with some new, high tech, or classic tennis apparel, it's important to keep a few things in mind. The best type of sports apparel is the kind that is breathable, flexible, and not cumbersome. 
The Best New Tennis Gadgets 
Massage/Recovery Gear
Swing Analyzer
The Best Cheesy Gifts
Tennis Themed Books 
We categorize tennis-themed books as 'cheesy' purely because they're a more 'on the nose' kind of gift. We are confident any avid tennis player would enjoy the following selections:
Wimbledon Merch
If you thought we were going to list a bunch of tennis gift ideas without mentioned Wimbledon merch,

think again!

Wimbledon merch brings that cheese harder than most gifts. It's like giving a poster of the Hollywood sign to someone who aspires to be an actress. It's certainly on-brand–but a little cliché. None the less, if your tennis playing loved one enjoys a bit of cheese, then bring on that Wimbledon Merch, baby!
Coffee Mug
Nothing says, "I remembered you like tennis a lot" like a tennis-themed coffee mug! It could be a mug for a home or even a take-a-way mug! Skies the limit when it comes to tennis-themed coffee mugs.
Tennis Socks
Everyone needs socks. These socks just have a little more personality and flair!
Read our full article on Best Tennis Socks.
Pasta… in the shape of Tennis Rackets
Yes. We said pasta. 
The Best Tennis Subscriptions
Tennis Magazines
Subscription Boxes
Tennis Television Network
The Key Take Away?
Even though tennis players have an obvious love in common, every person is different, and therefore may or may not like tennis-themed gifts. However, including their love of this sport into your gift choice shows you are paying attention and care. Hopefully, the person you have in mind doesn't possess every tennis gadget, gismo, accessory, and piece of apparel ever made. Luckily, this is why gift receipts were invented.
We hope that this expansive list helped you to find at least one thing you either did not think of prior to reading this article, or that re-iterated an idea you were already mulling around. Whether you are thinking of gifting something a bit cheesy, something a bit fancy, or something on the practical side, we are sure your tennis loving pal will be grateful for your thoughtful gift!
We wish you the best of luck in your tennis present hunt!